Prayers for Healing: A True Story
|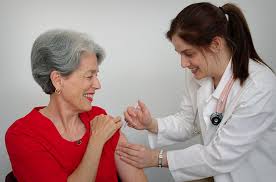 Where medical science fails, only prayers for healing works. When doctors find things out of their hands, they simply advised the patient's family to go in the shelter of God, as they did their best and now they cannot do anything more. Many such cases are often seen. Interestingly, those who do not believe in the existence of God and challenge this by saying everything to be science also surrender before God when they fall in bed and do not see any hope by their science.
Here is a true story that Happened to Johnathan T.  from Brooklyn New York
Prayers for healing in Brooklyn NY.
This true story had happened to me about 6  months ago.
I was lying on a hospital bed in Brooklyn New York. My doctor had just seen me, and  told me that I will never be able to use my right leg ever again after a car accident I had. It had been about two weeks since I was paralyzed from my waist down, and couldn't move my legs for sometime.
It was about 9 a.m., I started to think that this was the time to say a prayer for healing. With tears in my eyes I prayed to God to help me and restore some movement into my leg. After I was done,I cried myself to sleep. This was going on everyday. Saying prayers for healing with tears and then crying myself to sleep. After about 2 weeks, something inside of me felt kind of calm. Like someone was going to take care of me and would constantly pray for me till I get better. It was a very good and secure feeling. I couldn't understand what it was.
It was about 3 weeks after I started saying my prayers for healing. I woke up one morning and felt an energy in my body entering from the top of my head. I suddenly knew that God Almighty heard my prayers. It was a special feeling of goodness I have never felt in my life.
At first I didn't know what it was. But thinking of all those prayers I made that God collected for me, I then understood what was happening to me.Then I tried to move my right leg and it moved, surprisingly!Later, that day a male doctor came in and I had told him about the prayers for healing I had made. He looked at me like that was the only thing I was able to do. I then told him that I  moved my right leg that day. "Let me see," he said. I tried again, but It wouldn't move. I was thinking that he thought I had made it up. But it was later that evening I was able to move my leg again. I then knew that it was the prayers for healing that God has excepted. After that day slowly but surely day by day my leg was getting better and I managed regained control over it permanently.
By Johnathan T. Brooklyn New York
Prayers for healing is considered to be the best way to recover from  diseases or accidents that medical science has no treatment. God listens to the prayer, thinks over this, and if finds the prayer worth considering, bless the patient with a new life.
Many may laugh at this and show their disbelief on this theory, but this happens. People cannot believe on any wrong theory for long. For centuries, people have been praying to God for their life when do not see any other solution except Gods mercy.
If you or someone in your family is suffering from any serious health issue, this will be better for you to pray the god along with taking the treatment. If God considers your case considerable, sure the patient will get a new life. Some of you might say, you daily pray to God, but that will not work here. To get rid of illness, you will need to do prayers for healing.
Prayers for healing, how to do this properly? We can do this for you. Our prayers will reach God and the gates of heaven, as we are strict followers of Judaism and follow the lifestyle shown by the almighty. Therefore, we believe our true prayers at the western wall will surely get answered and you will heal with Gods will.
Share This: