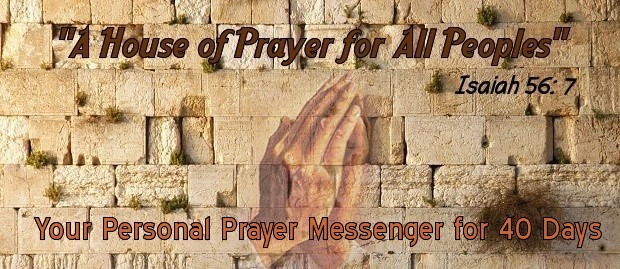 Need Powerful Prayers? Are Your Prayers Being Answered? 
People from all walks of life and backgrounds have found inspiration and encouragement standing next to the Wailing Wall in the Old City of Jerusalem, which is adjacent to the Temple Mount. For years, individuals have poured their hearts out at this exact spot. Saying  a prayer for surgery or  a prayer for money that they need or any other prayer. It happens to be the most famous location in the world that offers hope of having any prayer answered. It is worldly known that the most powerful prayers come from the Wailing Wall.
We understand that there are many reasons and challenges that may prevent you from visiting the Wailing Wall personally and for this reason, we have come up with a solution;
Our Wailing Wall Praying team will pair you with a prayer agent that will pray for you personally for 40 days straight. Whether it be a prayer for surgery  or a prayer for money or a better job or any other prayer request you need. They will make the journey to the Wailing Wall and pray for you for 40 days whether it is in the pouring rain, scorching sun, bitter cold or any other uncomfortable conditions. This is a great way to appeal to God and it can lead to having your prayers answered. The truth is, that each request is answered, it just may not be in the way that we envision it. This is not some kind of magic; its a special technique that has been used for centuries. Its not only about someone praying for you. It's also about improving oneself. We help you through the process by taking upon yourself a good deed and praying as well during the 40 days. See "Your 40-day work".
This is where world famous people from all religions have sought to and have opened their hearts to God. So don't wait to start your journey to the doorway to heaven. Sign up today!, and Take Your Prayers to Heaven.
Why Choose Our Prayer Service?

Famous People At The Western Wall
Don't wait. Now your powerful prayers can be offered up at this Holy place.
Be the next one to have your personal prayers  at the Western Wall through this great powerful tradition.